Facilities For Student
Following facilities are available for the students.
MEDICAL FACILITY
College is situated near Tehsil headquarter Hospital Dadyal where 24 hours medical facility is available. However college administration provides necessary medical aid in case of any emergency.
College Transport
For the convenient and fast access to college, it has own transport system i.e. college coaster for the students coming from Dadyal city and other adjacent suburb areas.
TEACHING FACILITY
The classroom teaching is supplemented with modern teaching and training aid in each subject besides the following additional learning facilities:-
LIBRARY
The college library has an ample stock of books of various subjects and is liable to be improved in the preceding years. A well equipped electronic library is available for the favorable back up as & when required. Regular library periods for each class are included in the educational programme.
• To get membership for the library a person will have to fill Library Membership Form which is available in the library. For faculty / staff members only one passport size picture is required to be attached with the membership form and for students 2 pictures are required
Separate Education System
The college management has arranged separate education system both for males and females students. Highly qualified and experienced females staff has been arranged for female and male staff for male students.
SCIENCE LAB.
A well equipped laboratory for the practical experiments of physics, Chemistry, computer and Biology is also available in the campus. There are three sections? Chemistry, Physics and Biology. Practical are held simultaneously in all the three sections.  The laboratory is well equipped with all the apparatus required for the practical for the students thus enabling the students to participate in research projects and carry out their research work independently.30-40 students can perform experiments at a time
COMPUTER LAB.
A special emphasis is laid on computer training. The computer lab is well equipped with a large number of Dual Core and Core 2 due machines and run under Windows XP and Windows 7 and Windows 10 operating systems.  Our computer lab is designed aesthetically with the ultra modern facilities like internet, email etc. Internet broadband connectivity has helped the teachers and the students in surfing the net for getting more information related to education
Auditorium
A graceful auditorium has been constructed for college literary functions, educational workshop and examinations.
Play ground
There is a canal play ground for outdoor games for male students while indoor games facilities are available for female students.
Mosque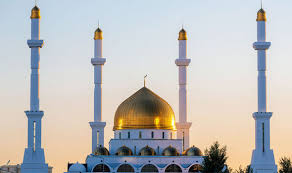 Millat School and Science College has very graceful praying room, especially design to offer Namaz , on the third storey of the Academic Block. Moreover, facility for ablution/staff is provided to prepare for the prayer. Students of Primary section are specially guided for ablution by the institute Qari Sahib.